So as anyone who's cool knows, E3 is NEXT week. So of course there will be a bunch of really fun web comics all about it. But for this week's showcase we'll have to settle for some non E3 action.
Starting off this time is Penny Arcade. I always love comics that shows gamers in a less than favorable light. XD
Then we have Nerf Now, perfectly showing what going outside is like.(TORTURE)
And for the finale, a super awesome comic called Awkward Zombie! (Definitely check this one out!)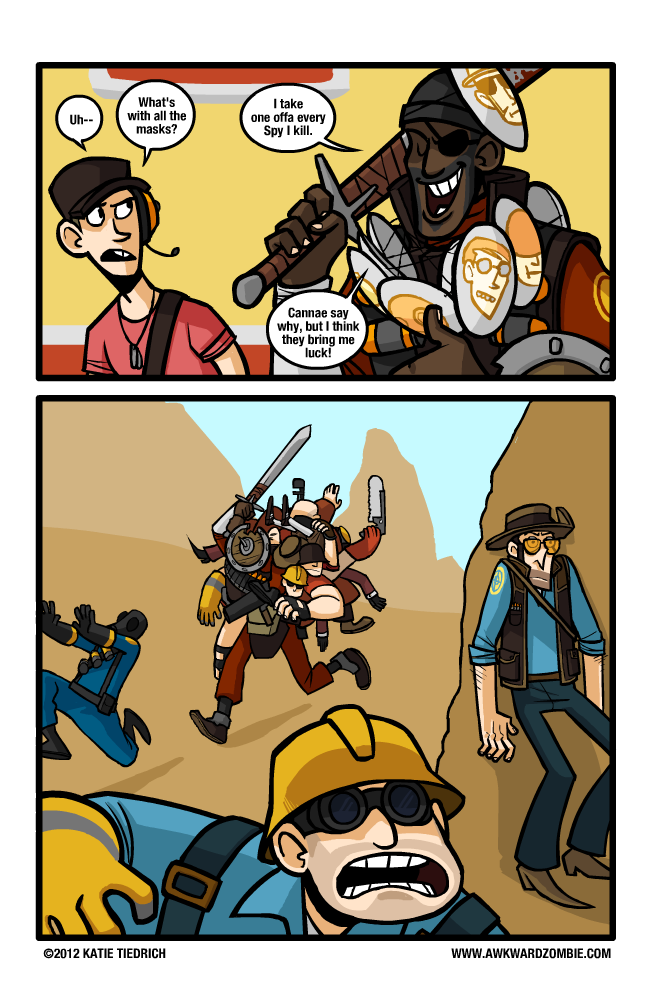 Remember to go out and support these guys! They bring us awesome, it's the least we can do.